Investigations in support of NASA's Science Mission Directorate's Living With a Star program.
(Credit NASA)
Geospace Dynamics Constellation Mission
The Geospace Dynamics Constellation (GDC) is a strategic Living With a Star (LWS) mission that will accomplish breakthroughs in fundamental understanding of the processes that govern the dynamics of the Earth's upper atmospheric envelope that surrounds and protects the planet.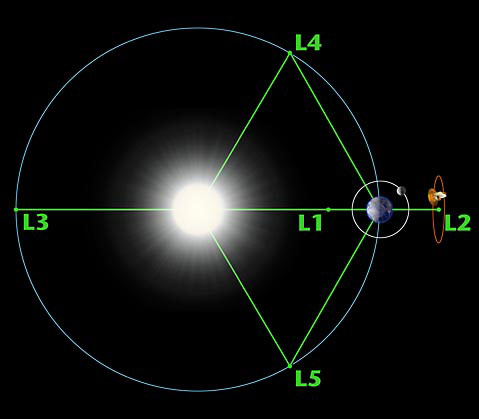 (Credit NASA)
2023 HELIOPHYSICS WEATHER FOCUSED MISSION OF OPPORTUNITY (VIGIL FMO)
The 2023 Heliophysics Weather Focused Mission of Opportunity (Vigil FMO) is a Space Weather Program mission, managed under Living With a Star (LWS), for flight on the Vigil mission developed by the European Space Agency (ESA).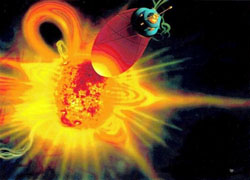 Rendition of the Parker Solar Probe (Credit NASA)
Parker Solar Probe Mission
Parker Solar Probe (PSP) is humanity's first visit to our star to explore the complex and time varying interplay of the Sun and Earth which affects human activity. PSP will determine where and what physical processes heat the corona & accelerate the solar wind to its super-sonic velocity.